Where to celebrate your birthday for free in Dubai
January baby? Celebrating your special day needn't set you back a fortune.
Whether you're looking for a blow-out birthday bash or a slap-up meal, we've rounded up six ways you can celebrate your birthday for free in Dubai this January.
---
Happy birthday, indeed.
El Chapo's Tacos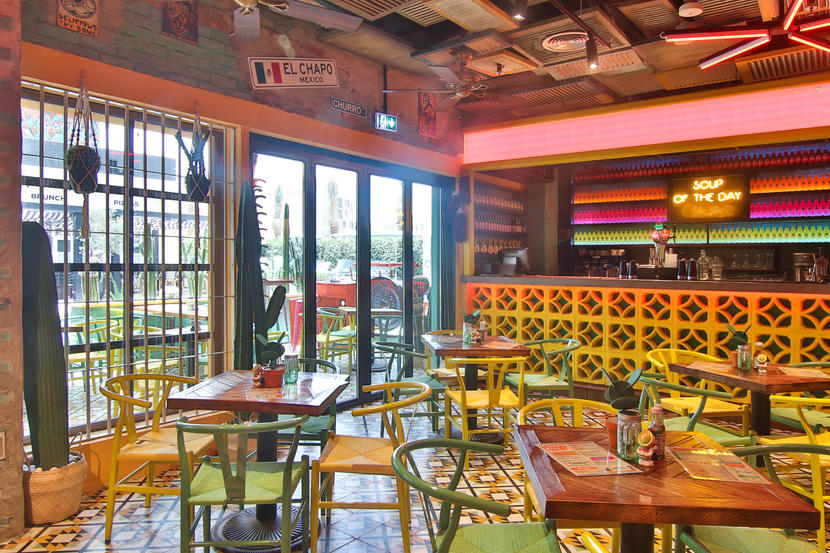 Love Mexican fare and mixed drinks? El Chapo's Tacos in Studio One Hotel is treating all January babies to a birthday freebie. If your birthday falls on a Tuesday, you can enjoy their Taco Tuesday deal for free, on Wednesdays you'll be treated to the chicken and salsa deal, and on Fridays and Saturdays, you'll get a free spot at the family-friendly Los Chapitos brunch. If your birthday doesn't fall on these days, fret not – you'll still receive a complimentary Mexican mixed drink with a side of tacos. Arriba! Emirates ID at the ready.
Open Sun & Mon 4pm-midnight, Tue & Wed 4pm-2am, Thu 3pm-2am, Fri noon-2am, Sat noon-midnight. Ongoing until Sun Jan 31. Studio One Hotel, Dubai Studio City (04 514 5411).
Hotel Cartagena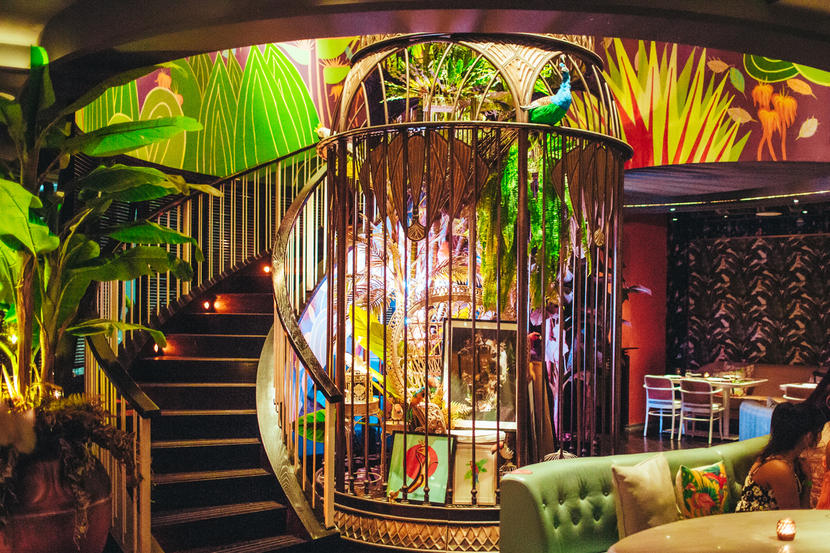 Looking for a proper birthday fiesta? This vibrant Latin American spot at JW Marriott Marquis Dubai in Business Bay will sort the party out for you. Tell the restaurant it's your birthday and you'll be able to book a private area on the day to celebrate with friends and family. Show your Emirates ID and you'll receive an extravagant mixed drink on the house for you and up to nine guests, plus a sweet treat served in an Insta-worthy birdcage.
Open Sat-Thu 5.30pm-2am, Fri 1pm-2am. Ongoing until Sun Feb 28. JW Marriott Marquis Dubai, Business Bay, www.hotelcartagena.ae (04 560 1799).
Mr Miyagi's
Dubai's wonderfully wacky Mr Miyagi's is giving away a free deal to all January babies who head down on their birthday – all you need to do is bring your ID. Simple. From free-flowing dim sum to the absolutely bonkers 'Bangkok Bingo', party brunches and more, there's a different deal to be taken advantage of each day. For the full list of offers, head here.
Open Sun-Mon 4pm-midnight, Tue-Thu 4pm-3am, Fri noon-3am, Sat 4pm-midnight. Ongoing until Sun Jan 31. Locations include Media One Hotel, Dubai Media City (04 420 7489) and Studio One Hotel, Dubai Studio City (04 514 5447).
Old Skl brunch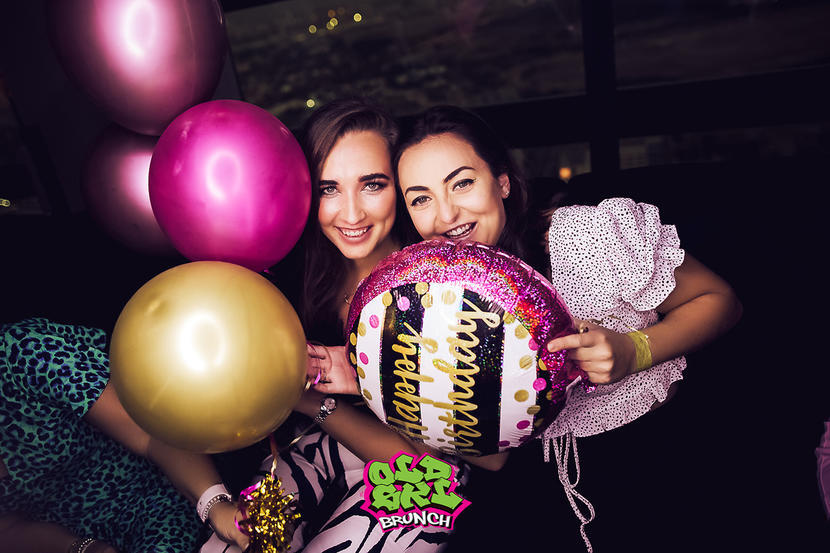 The recently launched Old Skl Friday brunch at VOCO Hotel kicks off at 3pm every week and is Dhs350 for house beverages. Partygoers can expect cracking tunes with everything from garage hits, to RnB and party classics. And in even better news, if it's your birthday, brunch is free, when you have six friends joining you and paying. Top tunes and a party vibe? Sounds like a top way to celebrate a birthday to us.
Dhs350 (house beverages), Dhs450 (premium drinks). Fri 3pm-7pm. VOCO Hotel, Sheikh Zayed Road, dubai@oldsklbrunch.com.
Secret Parties brunch at Mama Zonia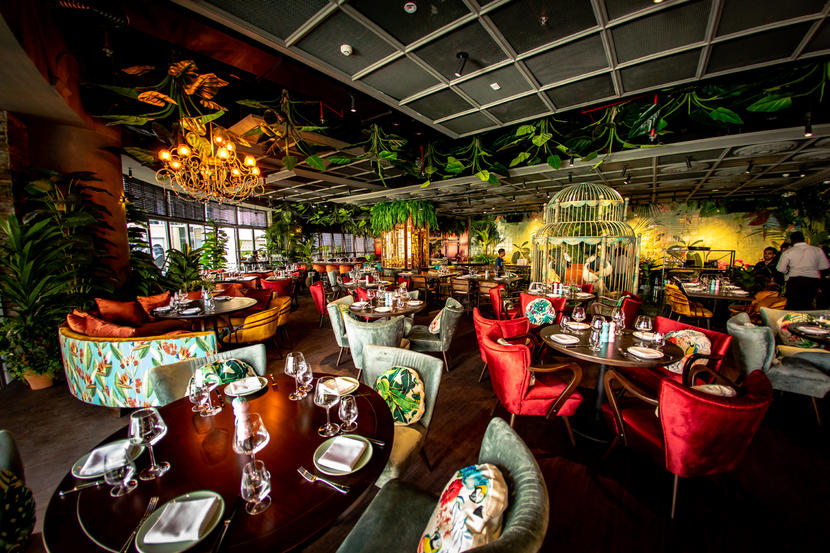 Ever fancied brunching in the jungle? Pier 7's cool Amazonian-themed Mama Zonia has dancing monkeys (exactly what you would expect), DJs spinning strictly R&B and hip-hop party classics, and an all-round party atmosphere. Welcoming the birthday boy or girl to the jungle (and a new year of their life, no less), anyone celebrating their birthday can brunch for free.
Dhs250 (soft drinks), Dhs350 (house beverages), Dhs415 (sparkling), Dhs450 (bubbly). Sat 2pm-5pm. Pier 7, Dubai Marina (04 240 4747).
The Scene
Celebrate your special day at Dubai Marina's The Scene and you'll be treated to a main course, dessert and three house beverages, gratis. Just don't forget your Emirates ID.
Open Sat-Wed 10am-midnight, Thu-Fri 10am-2am. Ongoing until Sun Jan 31. Pier 7, Dubai Marina www.thescenebysimmonrimmer.com (04 422 2328).
Three more to try
19 of the best healthy meal deliveries to try in Dubai
New year, new you? We've rounded up best diet plans to try out this January.
Read more here.
Vegan-friendly dishes and menus to try in Dubai this week
Whether you're a full-time vegan or you're just trialing Veganuary, there's loads going on in Dubai this month.
Read more here.
---
---
Dubai's best food deliveries
From fresh nutritious food to a big greasy burger, you can have everything your heart desires at the mere swipe of a finger in Dubai.
Read more here.
---
Source : Time Out Dubai | Photocredit : Google
---
Related News
---
Dubai Today Wiki
Popular Videos